Crowded, an upcoming sci-fi comic series published by Image Comics, has been picked up for a movie adaption… before the book has even hit the shelves. Interestingly, Rebel Wilson optioned the rights and is set to star in and produce the film. Read on for more info from the Image Comics press release…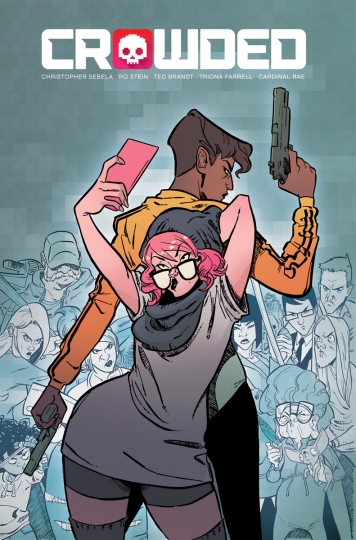 PORTLAND, OR, 6/26/2018 — Even before hitting shelves this August, the forthcoming CROWDED by Eisner-nominated writer Christopher Sebela (Heartthrob, We(l)come Back, Harley Quinn), Ro Stein and Ted Brandt (Captain Marvel, Raven: The Pirate Princess), Triona Farrell (Runaways, Mech Cadet Yu), and Cardinal Rae (BINGO LOVE, ROSE) is stirring up buzz with The Hollywood Reporter dropping the newsyesterday that Rebel Wilson has optioned the film rights to the series with the goal of starring in and producing the movie adaptation. Wilson will develop the project and produce it via her Camp Sugar production banner. Also producing is Oni Entertainment.
First announced at the prestigious Image Expo in February, CROWDED explores the seedy implications of today's technology with the gut-wrenching resonance of a Black Mirror episode. In CROWDED, the world runs on an economy of job shares and apps, including Reapr: a crowdfunding platform to fund assassinations. Charlie Ellison leads a quiet, normal life until she's suddenly targeted by a million-dollar Reapr campaign. Hunted by all of Los Angeles, Charlie hires Vita, the lowest-rated bodyguard on the Dfend app. As the campaign picks up speed, they'll have to figure out who wants Charlie dead before the campaign's 30 days—or their lives—are over.
CROWDED #1 Cover A by Stein & Brandt (Diamond Code JUN180046) and CROWDED #1 Cover B by Stott (Diamond Code JUN180047) hit stores on Wednesday, August 15th. The final order cutoff deadline for comics retailers is Monday, July 23rd.
---
Author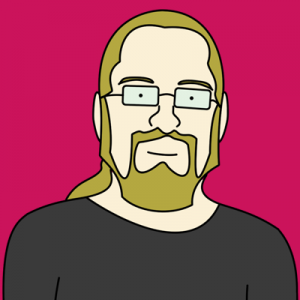 Randal Silvey is a podcast and music producer, freelance audio engineer and anything else that strikes his fancy.  Hear the sweet synthwave tunes he releases as SuperScience, hire him to edit your podcast at PodEdit.com and catch all of his doings at RandalSilvey.com.  What is he reading most of the time?  Anything Batman, anything Swamp Thing, mostly DC titles.