Invincible, a favorite here at the Grawlix Podcast, has been given a straight to series order from Amazon Studios. Eight hour-long animated episodes are to be produced based on the superhero comic series co-created by Robert Kirkman and Cory Walker. This will be the first series to come out of an deal between Amazon and Kirkman last year which included a first-look agreement for Kirkman's Skybound Entertainment production company.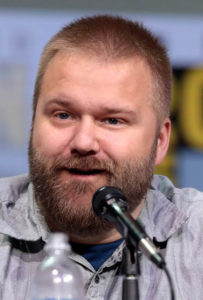 We have discussed Invincible a few times here on Grawlix. Check out my recent Father's Day Comic Book Recommendations article for a quick breakdown on what makes the Kirkman, Walker and Ryan Ottley series special. You can also hear our review of the first 13 issues of Invincible on Grawlix Podcast #53.
"Robert has an uncanny talent to predict the zeitgeist, and we are incredibly excited to see him break boundaries in an animated one-hour format," said Sharon Yguado, head of scripted genre programming at Amazon Studios. "In a world saturated with superhero fare, we trust Robert to subvert expectations while encapsulating a story filled with heart and adrenaline. We love his ambitious plan for the show and believe it will look like nothing else on television."
The "adult animated" series is produced by Skybound Entertainment, with Simon Racioppa (Teen Titans) as showrunner. Executive produced by Racioppa, Kirkman, David Alpert (The Walking Dead, Fear the Walking Dead) and Catherine Winder (The Angry Birds Movie, Star Wars: The Clone Wars) with Supervising Directors Justin and Chris Copeland (Avengers Assemble, Ultimate Spider-Man).
"I couldn't be more proud of the series Cory Walker, Ryan Ottley and I did together for over 15 years. To know our characters will live on in multiple iterations in other media is almost too exciting to bear! What Amazon is allowing us to do in animated form is nothing short of ground-breaking, and I can't wait for our rabid fan base to experience it!" Kirkman said.
Invincible is also still currently in development as a feature-length film with Seth Rogen and Evan Goldberg attracted to write, direct and produce over at Universe Pictures.
---
Author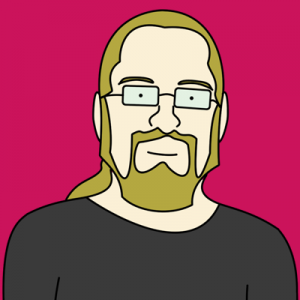 Randal Silvey is a podcast and music producer, freelance audio engineer and anything else that strikes his fancy.  Hear the sweet synthwave tunes he releases as SuperScience, hire him to edit your podcast at PodEdit.com and catch all of his doings at RandalSilvey.com.  What is he reading most of the time?  Anything Batman, anything Swamp Thing, mostly DC titles.