Dark Horse and Netflix have announced a new partnership of a multi-year publishing line based on the hit Netflix Original series, Stranger Things! Set to debut in September 2018, Dark Horse will publish a line of comics and young adult graphic novels expanding the world of Hawkins and its many inhabitants.
"Dark Horse is known for championing stories and storytellers," said Dark Horse President and Founder Mike Richardson. "We are so excited to work with Netflix to bring the world of Stranger Things to comics."
Award-winning writer Jody Houser (Faith, Orphan Black, Mother Panic), penciller Stefano Martino (Legs Weaver, Nathan Never), inker Keith Champagne (JSA, Superboy), colorist Lauren Affe (Rebels, Five Ghosts), and letterer Nate Piekos (Briggs Land, Green Arrow) unite to bring the nostalgia of the Netflix original series to comic shelves in the first installment of Dark Horse's publishing program.
Stranger Things #1 (of four issues) follows Will Byers as he enters a dimension of decay and destruction where he must use his wits and resolve to dodge the pursuit of the Demogorgon and escape the Upside Down. Stranger Things #1 features a cover by artist Aleksi Briclot (New Avengers, Maskemane) with three variant covers, one each from Rafael Albuquerque (American Vampire, Blue Beetle), visual artist Kyle Lambert, and a photo-variant cover designed by Patrick Satterfield and Netflix.
Stranger Things #1 goes on sale September 26, 2018, and is available for preorder at your local comic shop. Dark Horse will release more information about the publishing program in the coming months.
Variant Cover by Kyle Lambert
Variant Cover by Rafael Albuquerque
Variant Cover by Patrick Satterfield and Netflix
Stranger Things #1 Preview Page
Stranger Things #1 Preview Page
---
Author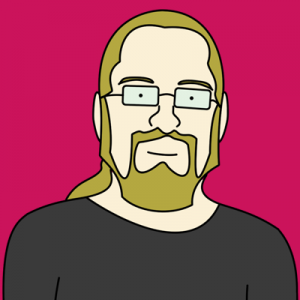 Randal Silvey is a podcast and music producer, freelance audio engineer and anything else that strikes his fancy.  Hear the sweet synthwave tunes he releases as SuperScience, hire him to edit your podcast at PodEdit.com and catch all of his doings at RandalSilvey.com.  What is he reading most of the time?  Anything Batman, anything Swamp Thing, mostly DC titles.