In a clever enough way to work the first 13th Doctor comic story into the very little screen time we've had with her so far she'll be revisiting her past lives. As you can read from the press release below it seems she (and the readers) will be treated to a series of flashbacks to "untold" stories of previous Doctors during 12's regeneration.
I'm always fascinated to see how the comics handle new Doctors and companions in stories written, if not released, before they even hit our television screens. I like the idea here and any time we get to visit multiple Doctors is a good time. Here are the details…
Media Release — Titan Comics and BBC Studios are proud to announce Doctor Who: The Thirteenth Doctor #0 – The Many Lives Of Doctor Who – a special primer edition, which celebrates the Doctor's many lives, and leads directly into Titan's brand-new Thirteenth Doctor comic series – launching this fall in the U.S. and UK.
It's said that your life flashes before your eyes when you die, and the Doctor's had many of them! As the Doctor regenerates from his twelfth incarnation to her thirteenth (as played by Jodie Whittaker), she relives unseen adventures from all her past selves from Classic through to New Who.
Hitting stores in September 2018, The Thirteenth Doctor #0 features a stellar cast of Doctor Who comic creators including writer Richard Dinnick and artists Mariano Laclaustra, Giorgia Sposito, Arianna Florean, Iolanda Zanfardino, Brian Williamson, Claudia Ianniciello and Rachael Stott, the artist of Titan's new Thirteenth Doctor series!
This special 64-page edition – the first Thirteenth Doctor comic – comes with two covers to collect: an art cover by Claudia Ianniciello and a photo variant by designer Will Brooks – only available in comic shops.
The Thirteenth Doctor #0 is part of Titan Comics' larger plans for the Thirteenth Doctor, which includes the launch of issue #1 in October and Doctor Who Comics Day on November 24.
Doctor Who: The Thirteenth Doctor #0 – The Many Lives Of Doctor Who is available at bookstores and comic shops from September, and is available to read on digital devices.
---
Author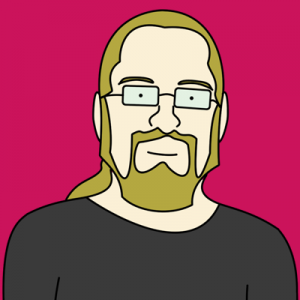 Randal Silvey is a podcast and music producer, freelance audio engineer and anything else that strikes his fancy.  Hear the sweet synthwave tunes he releases as SuperScience, hire him to edit your podcast at PodEdit.com and catch all of his doings at RandalSilvey.com.  What is he reading most of the time?  Anything Batman, anything Swamp Thing, mostly DC titles.