Boom! Studios has offered up a first look at the upcoming oversized WWE: Attitude Era #1 one-shot, an anthology for fans of WWE's Attitude era. Read on…
PRESS RELEASE – BOOM! Studios today unveiled a first look at WWE: ATTITUDE ERA #1, an oversized special one shot available in August 2018 focusing on one of the most important eras in WWE history.  Join Ryan Ferrier (Rocko's Modern Life), Andy Belanger (Southern Cross), Aaron Gillespie (Green Lanterns), Julian May (WWE), Michel Mulipola (WWE: WrestleMania), Hyeonjin Kim (Sisters of Sorrow) and Kendall Goode (The Pride) for stories delving into the history of "Stone Cold" Steve Austin, the rivalry between the Brothers of Destruction, Undertaker and Kane, and DX's infamous invasion of a  competitor "down South"…
"ARE YOU READY?" asked Chris Rosa, Editor, BOOM! Studios. "If that battle cry makes you smile, then you're going to love the stories in this anthology spotlighting the biggest stars and stories of the Attitude Era."
WWE: ATTITUDE ERA #1 features a main cover by Rahzzah (Luke Cage), with a variant cover by Will Robson (X-Men: Blue) with colors by Jeremy Lawson.
WWE: ATTITUDE ERA is the latest release from BOOM! Studios' eponymous imprint, home to a world-class group of licensed comic book series and ambitious original series, including Mighty Morphin Power Rangers, Planet of the Apes, Big Trouble in Little China, Victor LaValle's Destroyer, Mech Cadet Yu, Grass Kings, and Klaus.
Print copies of WWE: ATTITUDE ERA #1 will be available for sale on August 1st, 2018 at local comic book shops (use comicshoplocator.com to find the nearest one) or at the BOOM! Studios webstore. Digital copies can be purchased from content providers, including comiXology, iBooks, Google Play, and the BOOM! Studios app.
---
Author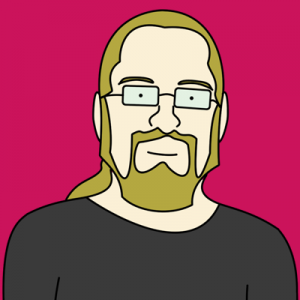 Randal Silvey is a podcast and music producer, freelance audio engineer and anything else that strikes his fancy.  Hear the sweet synthwave tunes he releases as SuperScience, hire him to edit your podcast at PodEdit.com and catch all of his doings at RandalSilvey.com.  What is he reading most of the time?  Anything Batman, anything Swamp Thing, mostly DC titles.