Holy Hallmark Holiday, Batman! It's Batman Day! It's no secret we love us some Batman here at Grawlix Podcast. Well, 2/3rds of us love us some Batman and the caped crusader is an all time favorite of the 1/3rd of us that's writing this article. Alright, enough with the fractions. What is this, algebra? No! It's a Batman review roundup!
Celebrate our favorite moody moonlight detective with a look back on some of our Batman reviews. We've covered a few of the greatest and maybe even a couple not so great Batman stories.
Batman: Arkham Asylum – A Serious House on Serious Earth
Batman Turns 75
Speaking of birthday/anniversary, a few years ago ol' Bats turned 75. For the 75th Batman Anniversary we discussed the very first Batman appearance in Detective Comics #27 and compared it to the modern retelling in Detective Comics Vol. 2 #27. Hear that in The Grawlix Podcast #6: Gooey Dreamy Guy.
This episode was full of anniversary goodness as we also discussed both the 20th and 50th Doctor Who anniversary specials. But I digress.
Batman & The Flash
Back when this whole DC Doomsday Clock business was just kicking off Jesse and I took a look at the team-up crossover of Batman and The Flash. In The Button we even get a visit from dear old Bat-Dad!
We also made a few future predictions regarding this Watchmen business. How close were we? Non-linear Dr. Manhattan time perception close? Dash over to The Grawlix Podcast #48: Interrogative Editorial to find out.
Batman '66 Meets The Green Hornet
The Button was not the only time displaced Batman team-up we've reviewed. On The Grawlix Podcast #13: Unpredictable Time Travel Jesse and I also discussed Batman '66 Meets the Green Hornet.
This camp throwback is written by Kevin Smith and Ralph Garman. A personal highlight for us? Robin attempting to square off against Kato. Nope. Sorry, Dick, you're toast.
Batman Forever!
Beyond the podcast episodes listed here we've talked about the dark detective many times over the 4 plus years of The Grawlix Podcast. From Bat-flec to our recent review of Trinity by Matt Wagner. We don't care how played out people claim he is, he's massively popular for a reason…
Because he's Batman!
---
Author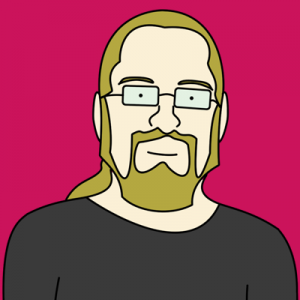 Randal Silvey is a podcast and music producer, freelance audio engineer and anything else that strikes his fancy.  Hear the sweet synthwave tunes he releases as SuperScience, hire him to edit your podcast at PodEdit.com and catch all of his doings at RandalSilvey.com.  What is he reading most of the time?  Anything Batman, anything Swamp Thing, mostly DC titles.