Buffy the Vampire Slayer #1
It's as the old saying goes. All things must come to a reboot. It was inevitable that would be the case with Buffy the Vampire Slayer… again. Honestly, it was kind of amazing we got so many comic books that continued the original TV series as official, Whedon-approved canon. How many? Well, we have the complete canonical Buffy the Vampire Slayer comics list here.
Gut reaction is to be upset about it. Yeah, we know the reboot is coming to TV eventually. The Buffy that first comes to the minds of many of us is a reboot version of the movie slayer.
Look at it this way, Kristy Swanson will always be Buffy to Melanie. Jasper and I had fun talking about the Buffy movie on GCU #7. I love the television series and have been enjoying what Dark Horse did with the comics. I'm sure people will love this new series from Boom Studios… Wait. Is that high school Buffy? With a cellphone!? Ruined!
Nah. Just playing. I see Buffy, Willow, and Xander. That is enough to give me the warm and hopefuls. Although, how are they going to give Buffy a fast food gig and NOT make it Doublemeat Palace?
Buffy the Vampire Slayer #1 from Boom Studios hits shelves January 23rd.
Here's the solicits…
(W) Jordie Bellaire (A) Dan Mora (CA) Taylor, Matt
• Go back to the beginning as the critically acclaimed pop culture phenomenon Buffy The Vampire Slayer is reimagined under the guidance of series creator Joss Whedon.
• This is the Buffy Summers you know, who wants what every average teenager wants: friends at her new school, decent grades, and to escape her imposed destiny as the next in a long line of vampire slayers tasked with defeating the forces of evil.
• But her world looks a lot more like the one outside your window, as Eisner Award-Nominated writer Jordie Bellaire (Redlands) and Russ Manning Award-Winner Dan Mora (Saban's Go Go Power Rangers) bring Buffy into a new era with new challenges, new friends…and a few enemies you might already recognize. But the more things change, the more they stay the same, as the Gang faces brand new Big Bads, and the threat lurking beneath the perfectly manicured exterior of Sunnydale High confirms what every teenager has always known: high school truly is hell.
• WELCOME BACK TO THE HELLMOUTH, FOR THE FIRST TIME!
Disclosure: This page contains affiliate links. If you click through and make a purchase we may earn a commission at no additional cost to you.
---
Author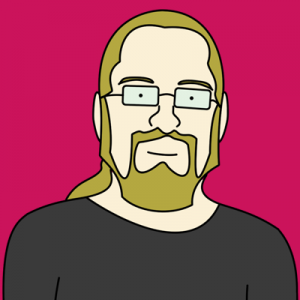 Randal Silvey is a podcast and music producer, freelance audio engineer and anything else that strikes his fancy.  Hear the sweet synthwave tunes he releases as SuperScience, hire him to edit your podcast at PodEdit.com and catch all of his doings at RandalSilvey.com.  What is he reading most of the time?  Anything Batman, anything Swamp Thing, mostly DC titles.