Batman: Curse of the White Knight Cover
DC has debuted the cover and released interior pages of Batman: Curse of the White Knight. The eight-issue mini-series sees Sean Gordon Murphy return to continue the story he began in last year's Batman: White Knight. Like that mini-series, Batman: Curse of the White Knight will be released under DC's Black Label imprint which is, essentially, the company's mature audiences only Elseworlds line.
Issue #1 hits comic shops July 24th. Here are the story details as announced by DC followed by the preview pages originally revealed by IGN…
Following the critical success of BATMAN: WHITE KNIGHT, Murphy is putting a new spin on this upcoming series, with The Joker recruiting a new, savage partner to help him expose a shocking revelation about the Wayne family's legacy. As Batman rushes to protect the city and his loved ones from this corrupt conspiracy, the Dark Knight will come face to face with the horrifying truth.

Murphy's BATMAN: WHITE KNIGHT delivered an alternative examination of the relationship between the greatest rivals in the DC Universe. By curing The Joker of his insanity and making him an advocate for good in Gotham City, Murphy led Batman down his own path of madness. And now the story continues in this exciting new miniseries.
---
Author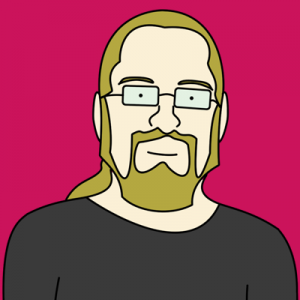 Randal Silvey is a podcast and music producer, freelance audio engineer and anything else that strikes his fancy.  Hear the sweet synthwave tunes he releases as SuperScience, hire him to edit your podcast at PodEdit.com and catch all of his doings at RandalSilvey.com.  What is he reading most of the time?  Anything Batman, anything Swamp Thing, mostly DC titles.