Fairlady #1 (Cover A - Balboni & Louise)
Here's an interesting looking new #1 hitting comic shops this week. For a full list of new comics out April 10th, check out our New Comics Release List.
The solicits…
(W) Brian Schirmer (A/CA) Claudia Balboni
SERIES PREMIERE
Every fantasy epic ends with a war. But what happens when the war is over?
After posing as a man to join the army, Jenner Faulds returns home to The Feld for a new start as a "Fairman"-a specially licensed private investigator. But sexism didn't end on the battlefield, and as the only "Fairlady," Jenner gets stuck with the cases nobody else wants. Hitting the streets to solve The Feld's overlooked mysteries, Jenner finds that the smallest cases hide the biggest secrets.
Writer Brian Schirmer, artist Claudia Balboni (Star Trek), and colorist Marissa Louise team up for FAIRLADY-an all-new series with the procedural case-solving of Magnum, P.I. and Fables, but set in a vibrant, RAT QUEENS-like high fantasy world.
Plus, this-and every-issue contains a complete 30-page story!
In Shops: Apr 10, 2019
Disclosure: This page contains affiliate links. If you click through and make a purchase we may earn a commission at no additional cost to you.
---
Author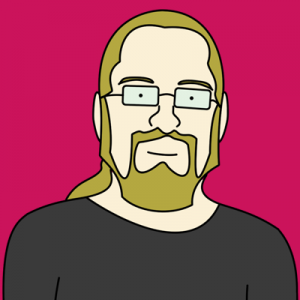 Randal Silvey is a podcast and music producer, freelance audio engineer and anything else that strikes his fancy.  Hear the sweet synthwave tunes he releases as SuperScience, hire him to edit your podcast at PodEdit.com and catch all of his doings at RandalSilvey.com.  What is he reading most of the time?  Anything Batman, anything Swamp Thing, mostly DC titles.