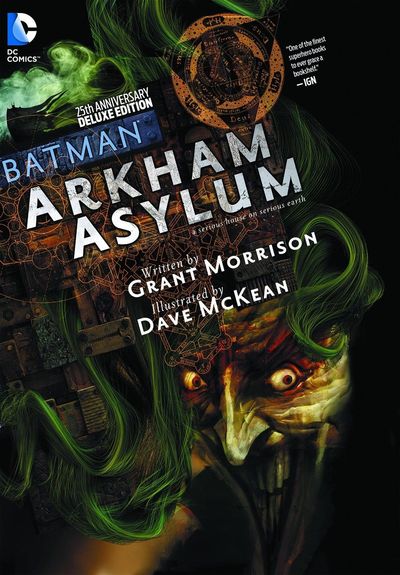 Batman: Arkham Asylum – A Serious House on Serious Earth
Publisher: DC Comics
Available From: Things From Another World
Disclosure: The above link is an affiliate link. If you click through and make a purchase we may earn a commission at no additional cost to you.
The inmates of Arkham Asylum have taken over and are demanding Batman in exchange for their hostages. Accepting their demented challenge, Batman is forced to endure the personal hells of The Joker, Scarecrow, Poison Ivy, Two-Face and many other sworn enemies in order to save the innocents and retake the prison. During his run through this absurd gauntlet, the Dark Knight's must face down both his most dangerous foes and his inner demons.
---