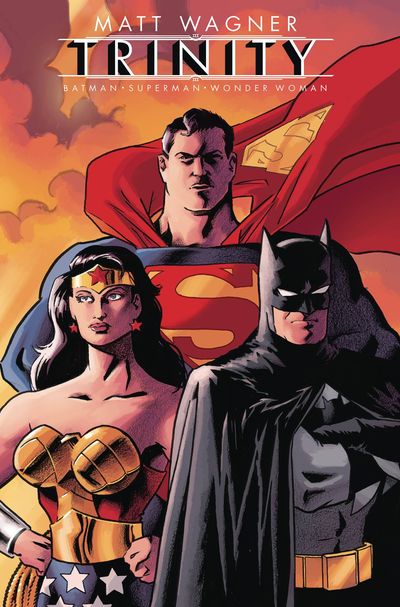 Batman/Superman/Wonder Woman: Trinity
Publisher: DC Comics
Available From: Things From Another World
Disclosure: The above link is an affiliate link. If you click through and make a purchase we may earn a commission at no additional cost to you.
When Ra's al Ghul recruits Bizarro and a renegade Amazon warrior to help him create global chaos, the Dark Knight Detective suddenly finds himself working with the Man of Steel and the Amazon Princess. Looking to thwart the madman's plot to simultaneously destroy all satellite communications as well as all of the world's oil reserves, Earth's greatest heroes are forced to band together-if they can work out their differences!
---