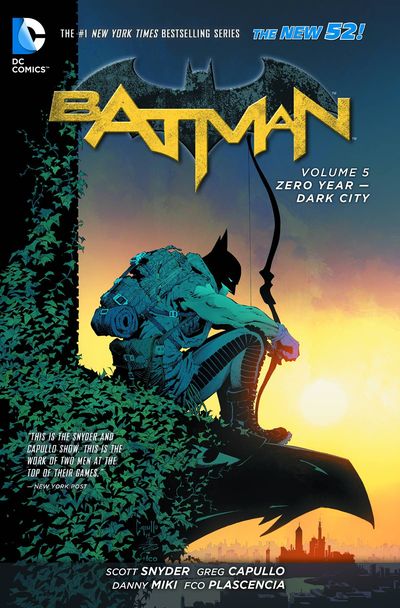 Batman Vol. 5: Zero Year Dark City
Publisher: DC Comics
Available From: Things From Another World
Disclosure: The above link is an affiliate link. If you click through and make a purchase we may earn a commission at no additional cost to you.
Before the Batcave and Robin, The Joker and the Batmobile, there was ZERO YEAR. The Riddler has plunged Gotham City into darkness. How will a young Dark Knight bring his beloved hometown from the brink of chaos and madness back into the light?
---