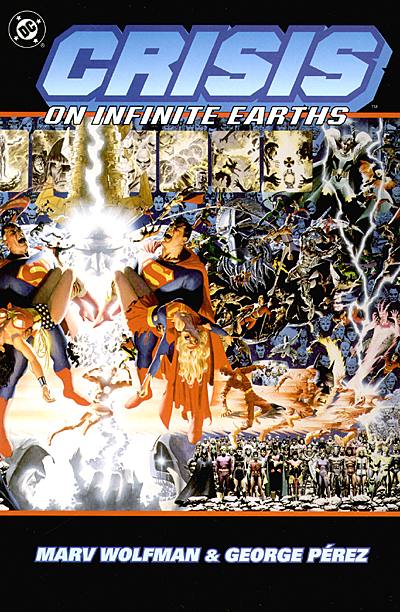 Crisis On Infinite Earths
Publisher: DC Comics
Available From: Things From Another World
Disclosure: The above link is an affiliate link. If you click through and make a purchase we may earn a commission at no additional cost to you.
Worlds lived. Worlds died. And the DC Universe was never the same. In 1985, DC Comics dramatically altered comics' original universe with CRISIS ON INFINITE EARTHS, a 12-issue series that rocked the comics community, tragically dooming some of DC's most beloved characters and drastically altering others. An unforgettable and defining event in comics history, CRISIS was arguably the first company wide crossover to make good on its promise of lasting change. CRISIS ON INFINITE EARTHS finds the alternate worlds that once were a hallmark of the DC Universe under siege by a mysterious force powerful enough to wipe out the lives of billions.
---