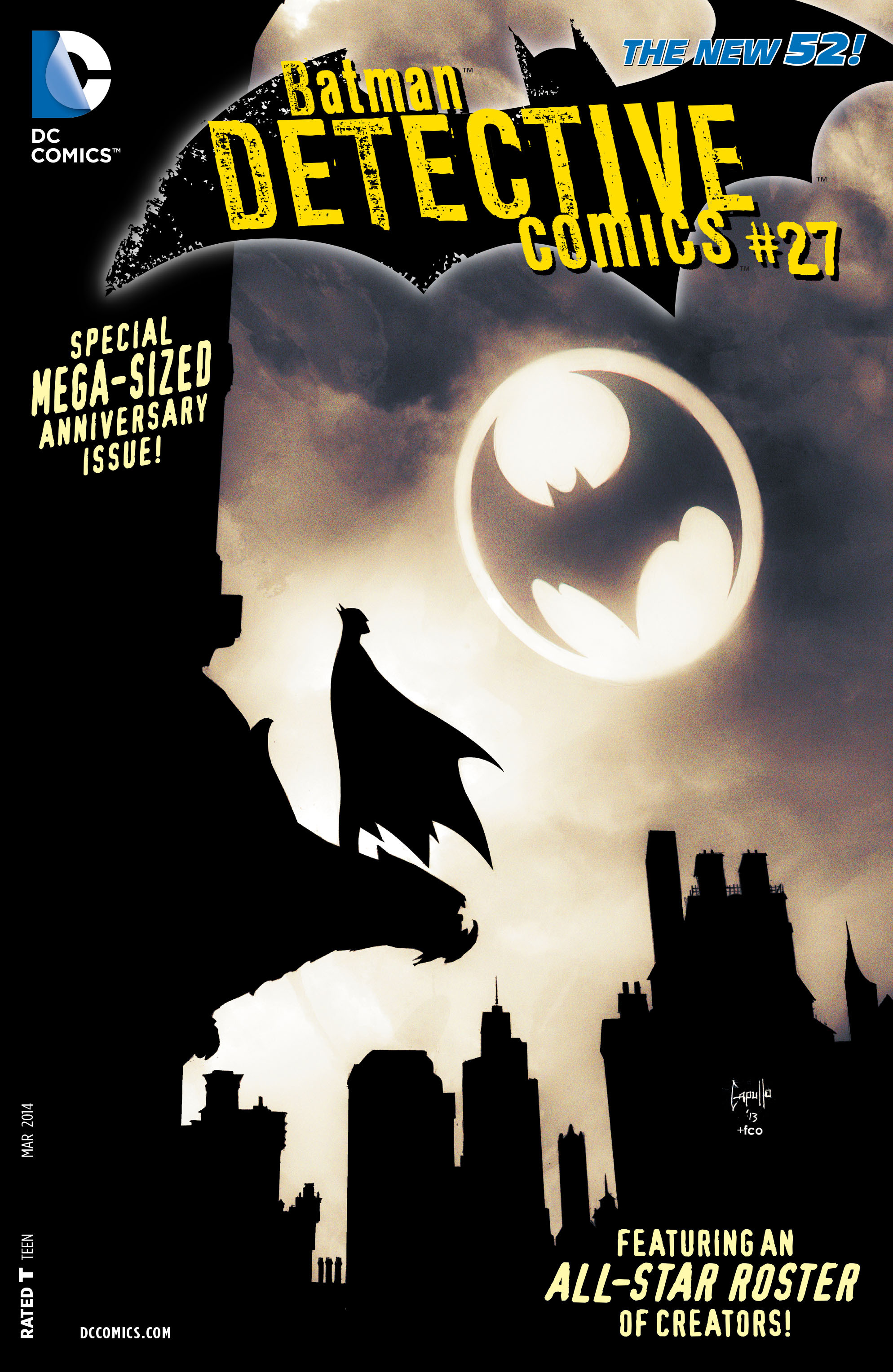 Detective Comics (Vol 2) #27
Publisher: DC Comics
Available From: mycomicshop.com
Disclosure: The above link is an affiliate link. If you click through and make a purchase we may earn a commission at no additional cost to you.
DC Entertainment presents this mega-sized issue featuring an all-star roster of Batman creators past and present! Don't miss a modern-day retelling of The Dark Knight's origin by the incredible team of writer Brad Meltzer and artist Bryan Hitch! Plus, all-new stories by Scott Snyder and Sean Murphy, Peter J. Tomasi and Ian Bertram, writer/artist Francesco Francavilla, Mike W. Barr and Guillem March, Gregg Hurwitz and Neal Adams and more!
---