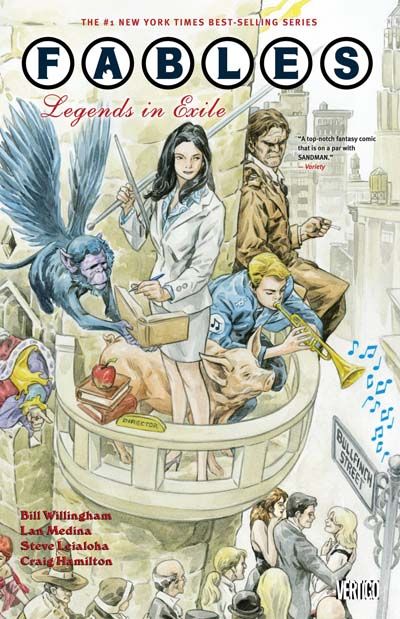 Fables Vol. 1: Legends In Exile
Publisher: Vertigo
Available From: Things From Another World
Disclosure: The above link is an affiliate link. If you click through and make a purchase we may earn a commission at no additional cost to you.
It's a new edition of the classic first FABLES collection featuring issues #1-5 of the award winning series, with updated trade dress! This first FABLES volume introduces Fabletown, and the murder mystery of Snow White's party-girl sister, Rose Red. It's up to Bigby, Fabletown's sheriff, and a reformed and pardoned Big Bad Wolf, to determine if the culprit is Bluebeard, Rose's ex-lover and notorious wife killer, or Jack, her current live-in boyfriend and former beanstalk-climber. This new edition features a brand-new painted cover by Mark Buckingham, as well as the short FABLES comic from PETER & MAX, presented here for the first time in color!
---