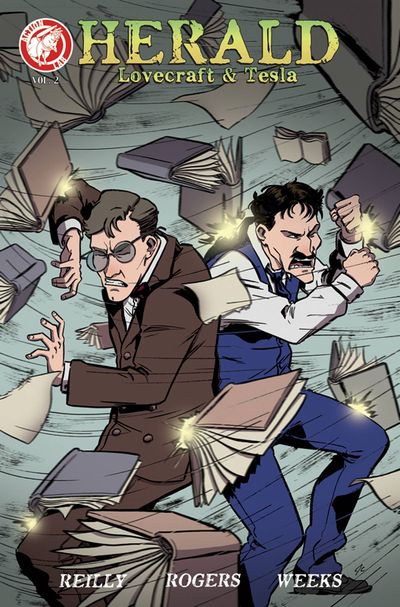 Herald: Lovecraft and Tesla – Fingers To the Bone
Publisher: Action Lab Entertainment
Available From: Things From Another World
Disclosure: The above link is an affiliate link. If you click through and make a purchase we may earn a commission at no additional cost to you.
While Tesla performs a demonstration at Mark Twain's retirement party, an uninvited guest with an unmatched intellect threatens everything Tesla has worked for. Meanwhile, Susan and Houdini enjoy a quiet evening of séances and astral travel with Aleister Crowley. In Vienna, the Cult continues its attempts to recruit a starving artist with a unique destiny. Collects Herald: Lovecraft & Tesla 4-6.
---