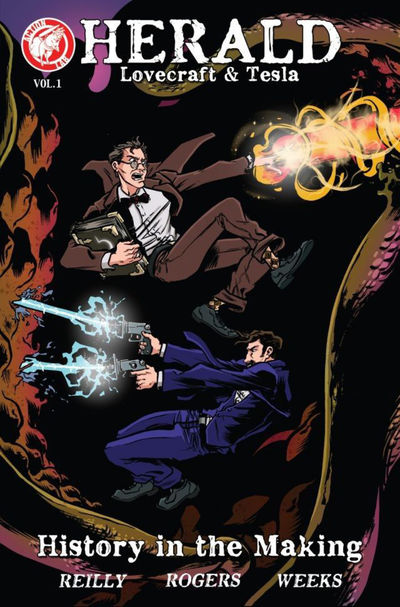 Herald: Lovecraft and Tesla – History In The Making
Publisher: Action Lab Entertainment
Available From: Things From Another World
Disclosure: The above link is an affiliate link. If you click through and make a purchase we may earn a commission at no additional cost to you.
While searching for Amelia Earhart, famed inventor Nikola Tesla is forced to work with reclusive horror writer HP Lovecraft as they race against a conspiracy of Cthulhu cultists for an extant copy of the original Necronomicon. Collects Herald: Lovecraft & Tesla 1-3.
---