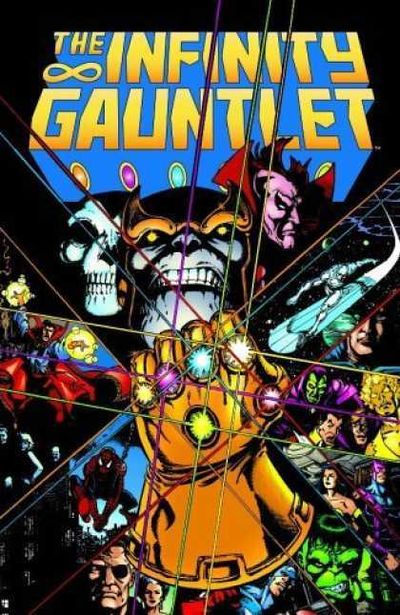 Infinity Gauntlet
Publisher: Marvel Comics
Available From: Things From Another World
Disclosure: The above link is an affiliate link. If you click through and make a purchase we may earn a commission at no additional cost to you.
Written by JIM STARLIN Penciled by GEORGE PÉREZ & RON LIM Cover by GEORGE PÉREZ It's the Avengers, the New Warriors, the X-Men and more against the omnipotent Eternal, Thanos! The Mad Titan has become the most powerful being in the universe, and enslavement or destruction may be the only choices he gives it! The successive Starlin sagas that shook space and time start here! Collecting INFINITY GAUNTLET #1-6.
---