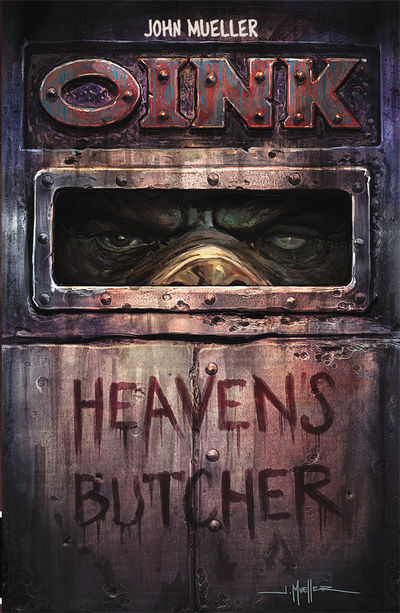 OINK: Heaven's Butcher
Publisher: Dark Horse
Available From: Things From Another World
Disclosure: The above link is an affiliate link. If you click through and make a purchase we may earn a commission at no additional cost to you.
WELCOME TO THE SLAUGHTERHOUSE! In a dark, oppressive future, pig-men work tirelessly as the slaves of human masters, feeding a society they cannot fathom. When Oink realizes that the dogma being forced on them is all lies, he undertakes a path of revenge and revelation. * Repainted! Entirely new sequences of story and art! * An Orwellian fantasy-a dark commentary on our world! * Marking the 20th anniversary of the original graphic novel!
---