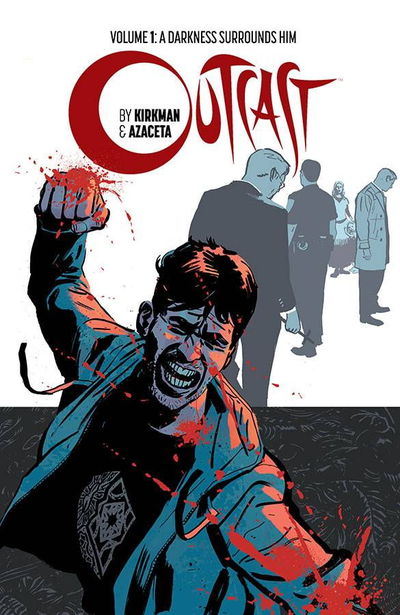 Outcast Vol. 1
Publisher: Image Comics
Available From: Things From Another World
Disclosure: The above link is an affiliate link. If you click through and make a purchase we may earn a commission at no additional cost to you.
In the first Outcast graphic novel, we're introduced to Kyle Barnes, a man who's been plagued by demonic possession his whole life. He and the people he loves have suffered greatly as a result of knowing him. He's plagued by guilt for the people who have been hurt along the way, and lives in a self-imposed exile from most people. The story begins as Kyle embarks on a mission for answers. Unfortunately, few people believe in Kyle and his condition, and even fewer are willing or able to help him battle the horrors that await him.
---