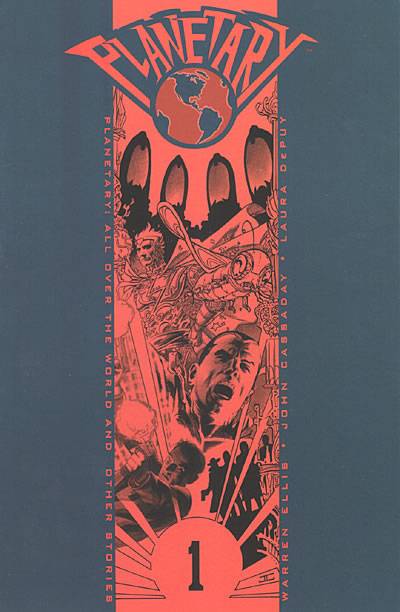 Planetary TPB Vol. 1: All Over the World and Other Stories
Publisher: Wildstorm
Available From: Things From Another World
Disclosure: The above link is an affiliate link. If you click through and make a purchase we may earn a commission at no additional cost to you.
Is that Godzilla and Mothra? And over there, isn't that Doc Savage? Nope, but Warren Ellis presents a wonderful tribute to these and other characters while weaving a dandy yarn about the mystery archaeologists. They're explorers of the planet's secret history that others wish went undiscovered. The pictures are wonderfully rendered by none other that John Cassaday.
---