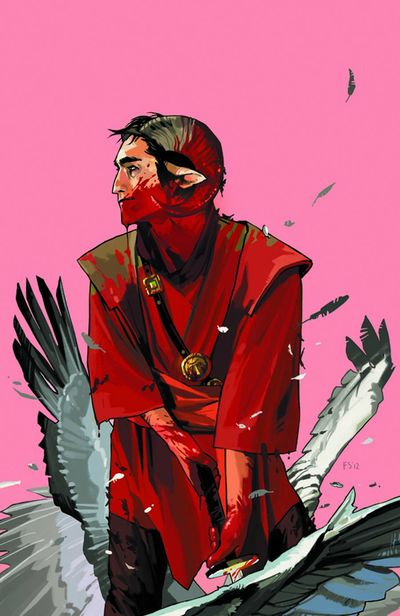 Saga Vol. 2
Publisher: Image Comics
Available From: Things From Another World
Disclosure: The above link is an affiliate link. If you click through and make a purchase we may earn a commission at no additional cost to you.
Collecting the epic second storyline of the smash hit series Entertainment Weekly called "the kind of comic you get when truly talented superstar creators are given the freedom to produce their dream comic." Thanks to her star-crossed parents Marko and Alana, newborn baby Hazel has already survived lethal assassins, rampaging armies, and alien monstrosities, but in the cold vastness of outer space, the little girl encounters her family's greatest challenge yet: the grandparents.
---