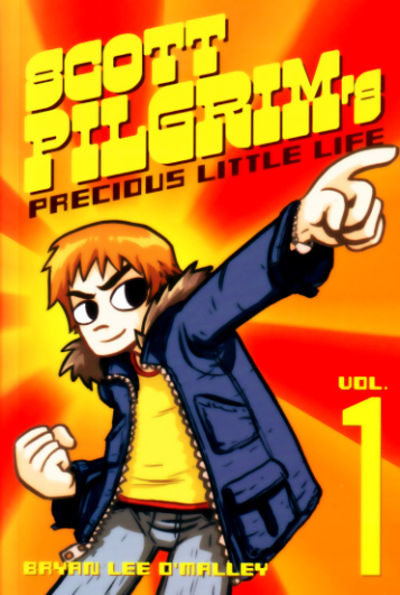 Scott Pilgrim Vol. 1: Precious Little Life
Publisher: Oni Press
Available From: Things From Another World
Disclosure: The above link is an affiliate link. If you click through and make a purchase we may earn a commission at no additional cost to you.
Scott Pilgrim's life is so awesome. He's 23 years old, in a rock band, "between jobs", and dating a cute high school girl. Everything's fantastic until a seriously mind-blowing, dangerously fashionable, rollerblading delivery girl named Ramona Flowers starts cruising through his dreams and sailing by him at parties.. Start at the beginning with this first volume of Scott Pilgrim's stories.
---