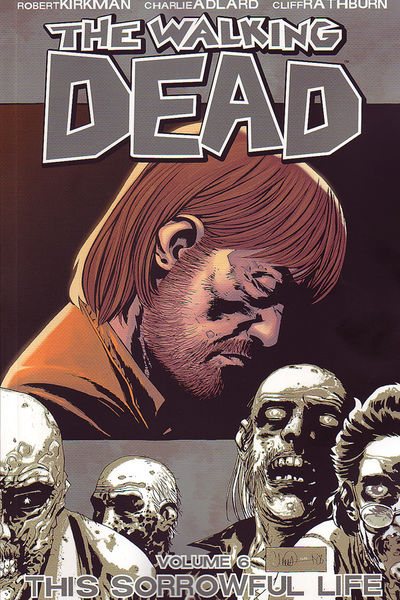 The Walking Dead TPB Vol. 6: Sorrowful Life
Publisher: Image Comics
Available From: Things From Another World
Disclosure: The above link is an affiliate link. If you click through and make a purchase we may earn a commission at no additional cost to you.
Trapped in a town surrounded by madmen Rick must find a way out or die trying. Meanwhile, back at the prison, the rest of the survivors come to grips with the fact Rick may be dead. A major turning point in the series is reached.
---