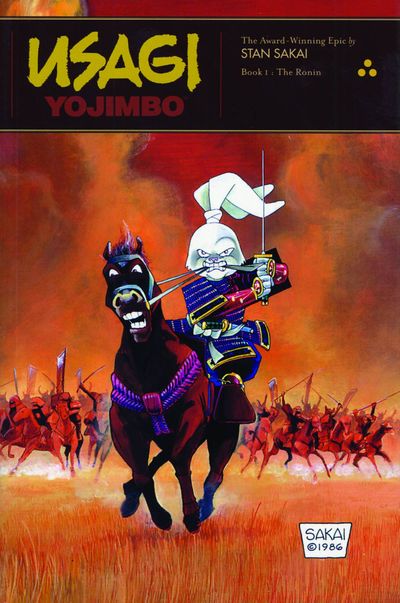 Usagi Yojimbo Vol. 1: The Ronin
Publisher: Fantagraphics
Available From: Things From Another World
Disclosure: The above link is an affiliate link. If you click through and make a purchase we may earn a commission at no additional cost to you.
This seminal book collects the classic original Usagi stories chronicling a time of settling unrest and political intrigue, told through the story of a wandering and masterless samurai named Miyamoto Usagi, AKA Usagi Yojimbo!
---