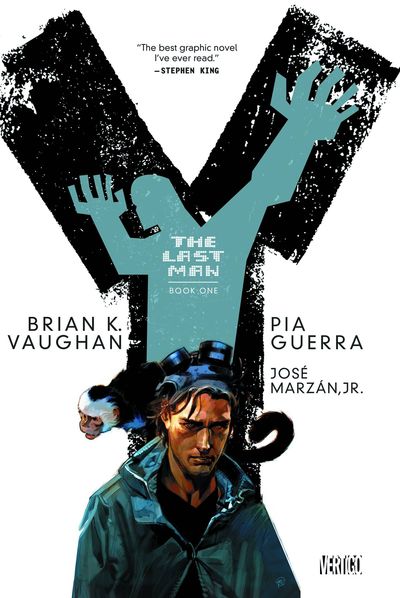 Y The Last Man Book 1
Publisher: Vertigo
Available From: Things From Another World
Disclosure: The above link is an affiliate link. If you click through and make a purchase we may earn a commission at no additional cost to you.
The first ten issues of the award-winning series written by Brian K. Vaughan (EX MACHINA, Lost) are collected in this new trade paperback! It's the saga of Yorick Brown - the only human survivor of a planet-wide plague that instantly kills every mammal possessing a Y chromosome who searches the world for his lost love and the answer to why he's the last man on earth.
---