There are a lot of "Greatest Christmas Films" and "Top Holiday Films of All Time" lists out there. However, as you can hear in our live Christmas episode of Grawlix Nights, we think most of these lists belong on the naughty… well, list.
So take your Love, Actuallys and The Santa Clauses and put them up on the shelf along with Elf because this is the TRUE top 20 holiday films of all time!
Santa Claus Conquers the Martians (1964)
It's not Christmas without spaceships and there simply isn't anything more Christmas than Santa kicking some Martian ass in space!
Mickey's Christmas Carol (1983)
If you are looking for an adaptation of the Charles Dickens classic there is no shortage to choose from. There is, however, only one Scrooge and his name ends with McDuck! Hail, Disney!
Ernest Saves Christmas (1988)
Forget the tool man, when it's time for ol' Claus to hand over the reigns there is only one man that can save Christmas. Ernest!
Gremlins (1984)
Cute and fuzzy creatures, bloodthirsty monsters, wacky inventions, and Phoebe Cates. Pretty much everything I asked Santa for.
Harry Potter and the Philosopher's Stone (2001)
Hey, it's got Christmas in it. At least that's what I've been told. And it was directed by the guy that directed Home Alone so that's something. True fact, he also discovered America. The more you know.
Frosty the Snowman (1969)
What ever happened to Frosty? Aside from horrifically melting away every time the sun comes out. This used to run right alongside Rudolph and the Grinch each year. Wikipedia says it was to run on Freeform this year. What the hell is Freeform, anyway? Where am I!?
The Night Before (2015)
Enough of this family programming non-sense. Parents, it's time to put the kids to bed and bust out the edibles.
Eyes Wide Shut (1999)
Yeah, sometimes Christmas gets sexy. In a really creepy, non-sexy way. Unless you don't think it's creepy. We're not judging.
Batman Returns (1992)
This follows up our #13 pick nicely because Batman Returns might be the sexiest Batman movie ever. There are no Bat-nipples but there is a Michelle Pfeiffer. This is definitely also the creepiest, though. Also, the most Christmasy.
Lethal Weapon (1987)
Don't worry, you won't see Die Hard on this list. We know. We're tired of that joke, too. Lethal Weapon, on the other hand, is 100% a Christmas movie. No doubt about it.
Kiss Kiss Bang Bang (2005)
Shane Black must love Christmas! His first screenplay credit is the beloved Christmas classic, Lethal Weapon. Kiss Kiss Bang Bang is his first directorial credit and is another slick, action-packed holiday romp.
Rare Exports (2010)
You think you know Santa? The REAL Santa? That reverse pickpocketing home intruder doesn't have anything on the creepers in this flick.
Krampus (2015)
Here's an idea. When the kids finally get wise to the lies you've been telling them their whole life just sit them down in front of this and the #9 pick. Maybe they'll be glad he wasn't real. Or not. I don't know. That's your burden.
The Ref (1994)
Denis Leary takes a snobby, upper-class family hostage during Christmas. Kevin Spacey is there. Hilarity ensues!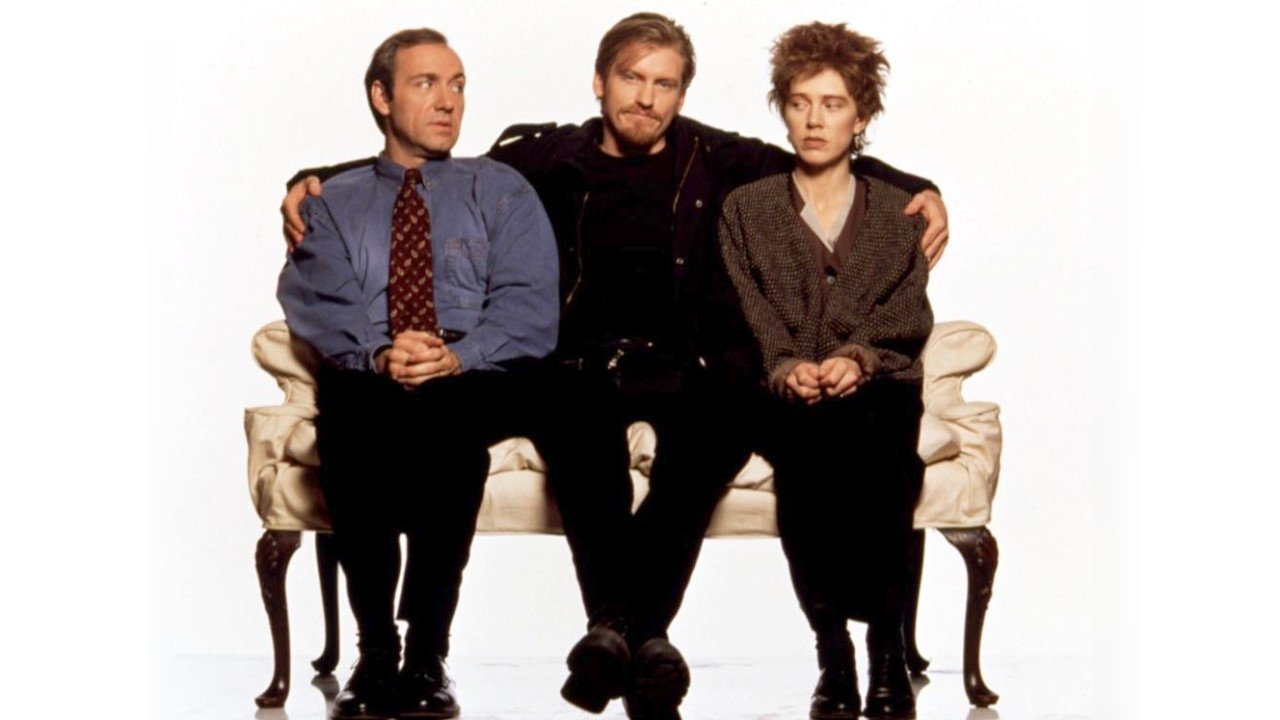 Edward Scissorhands (1990)
The true Tim Burton X-mas classic! People always talk about that stop-motion Halloween movie. Burton didn't direct that, though. Besides, this has Vincent Price. In this house, there is no Christmas without Vincent Price, damn it!
Home Alone (1990)
Actually, this finds its way onto so many lists I almost put Home Alone 2: Lost in New York in its place. However, we haven't talked about Home Alone 2 on the podcast and I really want to put another episode embed here. Have you been clicking on those? You should. Give them a listen. You'll like 'em.
Silent Night, Deadly Night Part 2 (1987)
Garbage day!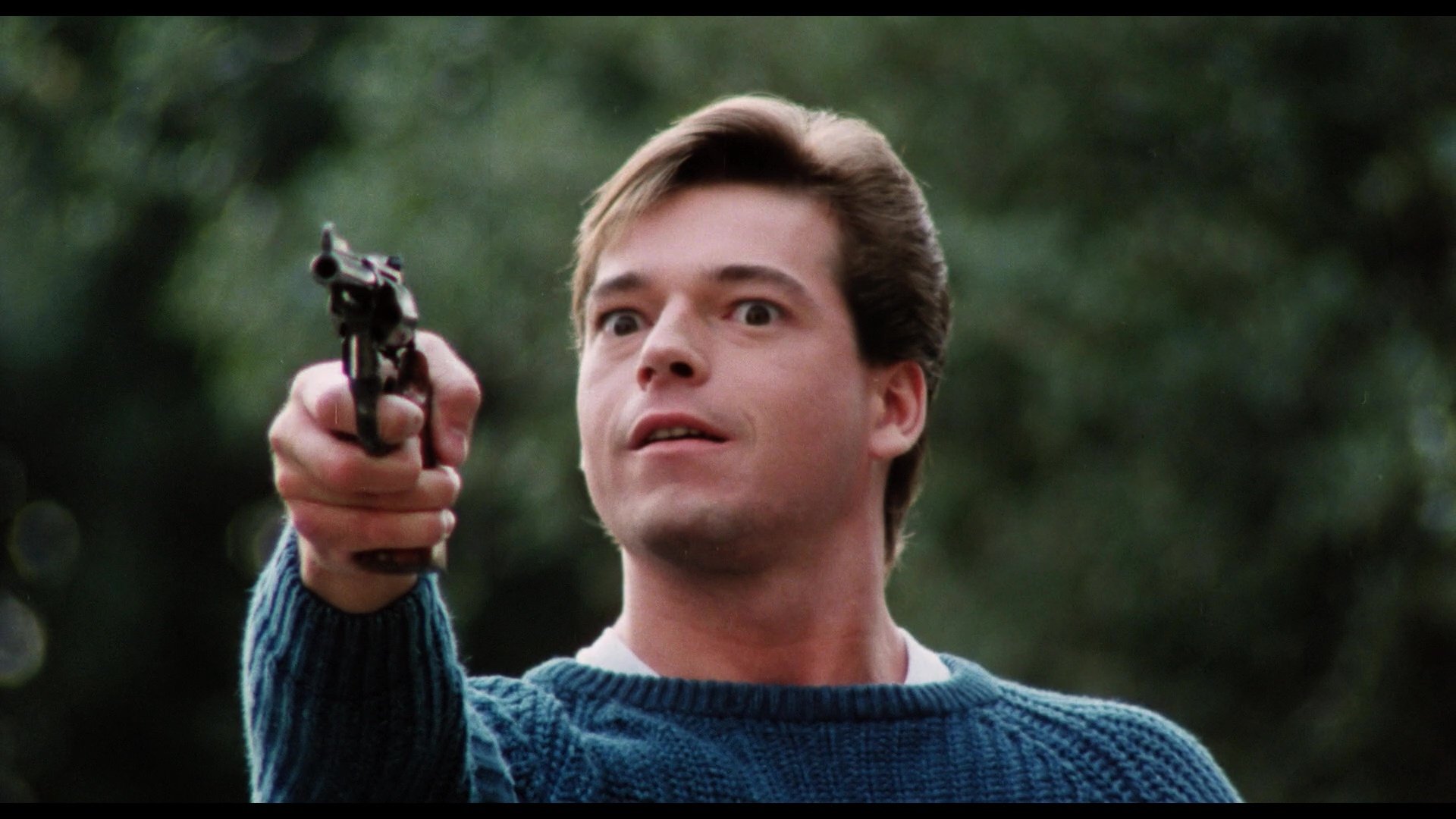 Joy Ride (2001)
Candy Cane? Hey, anybody know a Candy Cane? Paul Walker, Steve Zahn, and Leelee Sobieski are not quite fast enough to escape a furious Rusty Nail.
*batteries not included (1987)
Remember this movie!? It's not a Christmas movie. Maybe it is. I don't recall. It does have cute, little alien spaceship robot things. And really, isn't that what Christmas is truly about?
---
Author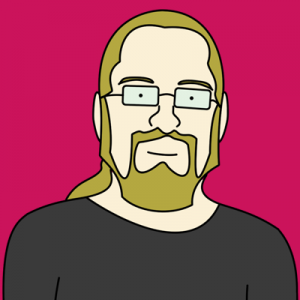 Randal Silvey is a podcast and music producer, freelance audio engineer and anything else that strikes his fancy.  Hear the sweet synthwave tunes he releases as SuperScience, hire him to edit your podcast at PodEdit.com and catch all of his doings at RandalSilvey.com.  What is he reading most of the time?  Anything Batman, anything Swamp Thing, mostly DC titles.