The GCU is alive! Season 5 kicks off with a couple of noticeable differences. First, the original Grawlix Podcast G-Crew have taken the hosting spots. Randy will be joined by Melanie and Jesse each episode. Also, season 5 will be live streamed! New episodes are recorded live the Thursday before the audio replay hits the podcast feed. Feel free to hit us up during the stream and pitch your mashups in the chat!
On thing that hasn't changed is themed seasons. GCU Season 5's theme is Nicolas Cage. Each episode we are pairing a Nicolas Cage movie with a non-Cage film. The sky is the limit with… "what if Nic Cage was in this film or that film?"
What fun double feature did we decide upon the kick off the new season? A double feature of depression and animal nabbing? Oh, okay.
Pig (2021) is the Nicolas Cage entry of the double feature. Cage plays a truffle farmer that just wants to spend his days hunting truffles with his pig bestie. Unfortunately, devious parties have other plans. We follow one pig nabbing with another, Bong Joon-ho's Okja (2017). Okja is no normal pig, though, she's a huge, adorable, CGI creature. In this cinematic universe, though, not even cute hippo sized CGI creatures are safe. Enjoy!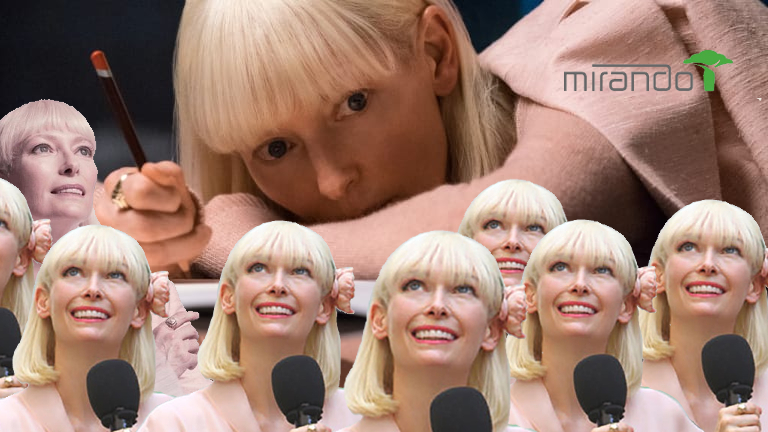 Timestamps (Audio Version)
0:00:00 – Intro/Greetings
0:05:43 – Pig (2021)
0:31:16 – Okja (2017)
1:04:45 – Pig & Okja Cinematic Universe
Video Replay
Originally streamed live June 9th, 2022 via Facebook, YouTube, & Twitch.
Pig (2021)
---

Randy - 4 Stars

Jesse - 3.5 Stars

Melanie - 3.5 Stars
Okja (2017)
---

Randy - 4 Stars

Jesse - 3.5 Stars

Melanie - 3 Stars
Grawlix Cinematic Universe Links