Podcast: Play in new window | Download
Tighten your seatbelt because on this episode of the Grawlix Cinematic Universe we discuss a drive-in double feature that'll have you white knuckling the steering wheel. It's all muscle cars and menace as Season Taran3no hits Quentin Tarantino's 2007 Grindhouse entry, Death Proof. It's not a race till you've got some competition, though. So we paired QT's exploitation homage with a clear inspiration on the film, the 1971 heady high-speed classic, Vanishing Point.
This is all a little too much speed for us to handle so we brought a guest along. Mike Wood of the Grindbin Podcast hitches a ride this episode! Good thing, too, as we were so busy keeping our eyes on the road that we nearly missed several major themes (and scenes) of these films. It's going to be a wild ride!
Show Notes
00:00 – Intro/Greetings
10:42 – Vanishing Point (1971)
54:57 – Death Proof (2007)
1:40:37 – Vanishing Point / Death Proof Cinematic Universe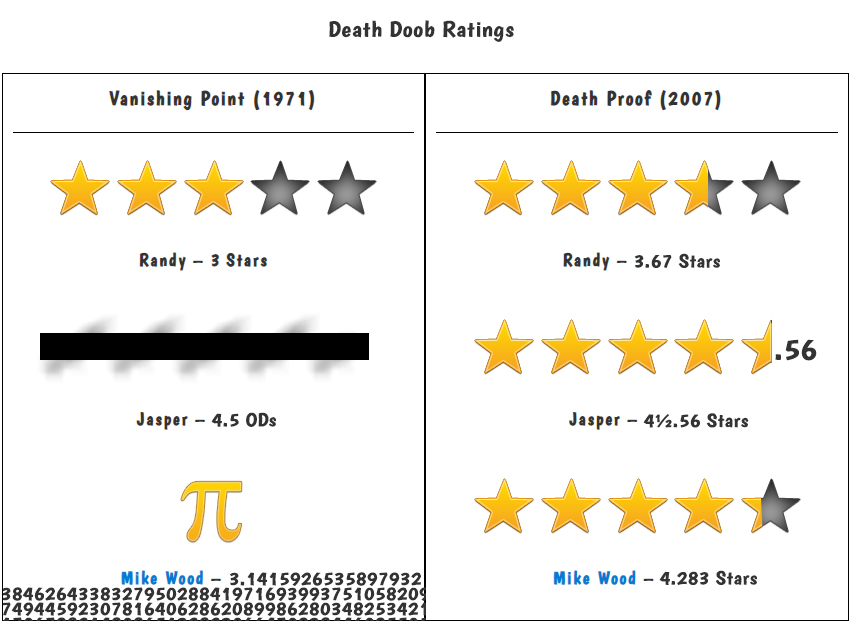 The Grawlix Podcast Links