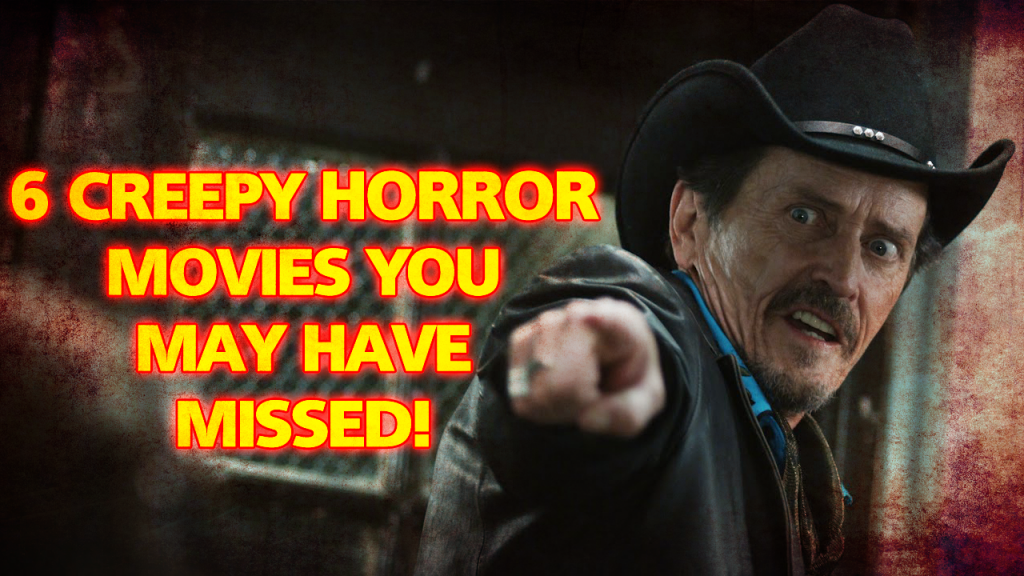 October is in full swing and if you are a horror movie fan you are itching for some fresh fright flicks. Here are 6 recommendation for creepy horror movies that may have slipped passed your watchful eyes. This is not a "BEST OF" list, this is a list of underrated films that focus on tense atmosphere, creepy vibes, and mind bending concepts. We have even done the footwork of digging up all the places you can stream these movies online legit!
Pontypool (2008) – IMDB
Directed by Bruce McDonald.
Written by Tony Burgess.
Stream Pontypool on Netflix.
Session 9 (2001) – IMDB
Directed by Brad Anderson.
Written by Brad Anderson and Stephen Gevedon.
Stream Session 9 on MAX GO.
The House of the Devil (2009) – IMDB
Written and Directed by Ti West.
Stream The House of the Devil on Netflix.
Stream The House of the Devil on Hulu Plus.
Ringu 0 (2000) – IMDB
Directed by Norio Tsuruta.
Written by Hiroshi Takahashi and Kôji Suzuki.
Sorry, Ringu 0 is not available for online streaming.
Wind Chill (2007) – IMDB
Directed by Gregory Jacobs.
Written by Joe Gangemi and Steven Katz.
Stream Wind Chill free on Crackle.
The Watcher in the Woods (1980) – IMDB
Directed by John Hough.
Written by Brian Clemens.
Disc Only via Netflix.