Miracle Soup | Bendy and the Ink Machine: Chapter 3 Part 3
Let's play Bendy and the Ink Machine! Jesse's returns with more soup slurping, cardboard cutout crashing, ink-monster gameplay! Let's do this!
---
Author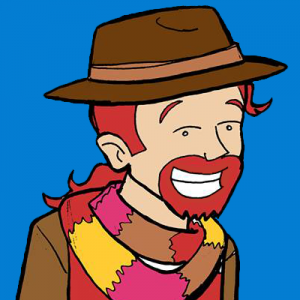 Jesse Kiefer is a webcomics creator, art teacher, puppet enthusiast and long time comic book reader.  His webcomics include Tank-Monkey and Just For Kicks.  What is he reading most of the time?  IDW titles of licensed 80's properties.