Call Me Daddy Dredd | Judge Dredd: Dredd vs Death Gameplay Part 5
Let's play Judge Dredd: Dredd vs Death! In part 5 we discover the source of Dredd's zombie and "vampire" problem... Dr. Icarus' undead pet cemetery lab!
Randy continues his Judge Dredd: Dredd vs Death gameplay! He will be dispensing justice through the full game, chapter by glorious PS2/Xbox-era chapter. Be sure to visit the Grawlix Podcast YouTube Channel for more!
We've also discussed Judge Dredd comics, audio drama, and movies on our podcasts!
---
Author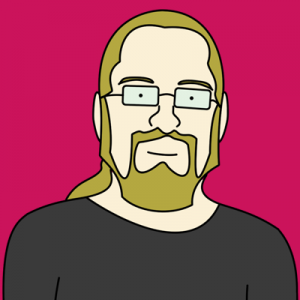 Randal Silvey is a podcast and music producer, freelance audio engineer and anything else that strikes his fancy.  Hear the sweet synthwave tunes he releases as SuperScience, hire him to edit your podcast at PodEdit.com and catch all of his doings at RandalSilvey.com.  What is he reading most of the time?  Anything Batman, anything Swamp Thing, mostly DC titles.