Netflix is considering rolling out a new service it's calling N-Plus. So, what exactly is N-Plus? It seems that Netflix doesn't even know yet but they've been sending out surveys to random customers gauging interest in every potential feature.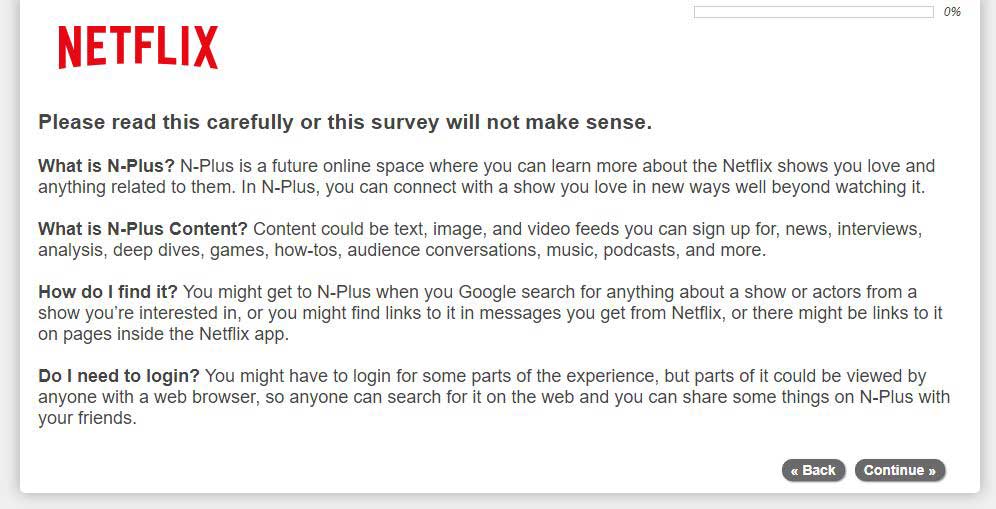 Coincidentally, we recently discussed features we wish the streaming services would adopt. Well, Randy happened to be one of those random customers to get a survey so this episode we break down every feature Netflix is considering. From unexpected features like recipes from Netflix shows to the most basic of options like being able to search or browse.
Is Netflix seriously unsure if users would like to SEARCH and BROWSE through this potential new service!? Right up front here we are on board with many of the ideas the streaming giant is kicking around but that won't stop us from poking fun at the more obvious "duh" features. Plus, what we've been watching and a few choice TV & movie headlines. Enjoy!
Originally streamed live May 6th, 2021 via Facebook Live, Twitch, and YouTube.
If you don't see the embedded video replay above this text it may be disabled by your ad or cookie blockers. Simply click the Facebook Live or YouTube links above to watch on those platforms.
Articles Cited
Link Mentioned
Now streaming on YouTube, Facebook, and twitch