Here we are. The end of December and the end of 2018. We hope your holidays have gone well and everyone stayed safe. December has been a big month for us here at Grawlix. We hit the content hard this December to keep the entertainment flowing throughout what could be a tough winter month for a lot of people.
The Grawlix Podcast
The Grawlix Podcast celebrated the holidays by doing our favorite thing… talking about Doctor Who and comic books! We shared our ever-evolving opinions on the most recent Doctor Who season. Did our thoughts on Jodie Whittaker's first season as the Doctor change from November? We also discussed the lewd, rude comic classic, Tank Girl! Frankly, we're amazed it took this long to finally get to her! Of course, we couldn't help but compare the comic book Tank Girl to her 90's big screen counterpart.
2018-12-03
The Grawlix Podcast continues their discussion on Doctor Who Season 11. Join Randy, Melanie, and Jesse as they weigh in on episodes 4 through 7 of the new series as well as the online contention surrounding Jodie Whittaker's first season as the Doctor.
2018-12-17
Nothing says Happy Holidays like Tank Girl, right? The foul-mouthed, punk rock party girl topped our Poll List so the G-Crew go back to the beginning with a discussion of early Tank Girl comics. Specifically, Tank Girl Full Color Classics 1988-1989 #1.
Grawlix Cinematic Universe
Meanwhile, the Grawlix Cinematic Universe celebrated it's first Christmas by hitting the Yuletide hard! While Randy may not have gotten himself a Horror Thanksgiving this year, the GCU boys made good on the promise of a Horror Christmas. They lead with a Krampus-themed horror comedy double feature. On Christmas Eve GCU stuffed your stockings with a classic Christmas double feature episode… Home Alone & Die Hard!
2018-12-10
This episode, the first of two Christmas specials this year, we discuss a pair of modern horror holiday classics. First up, Rare Exports: A Christmas Tale (2010) from the land of the original Santa Claus. Then Krampus (2015), directed by a man who likes his horror holidays, Michael Dougherty.
2018-12-24
Yippee ki yay, ya' filthy animal! Whether you're spending Christmas Eve at home alone or having a blast at the wife's office Christmas party, we have got a gift for you! Yep, like the overweight home intruder in red, we've tiptoed into your house and stuffed your stockings with the quintessential Christmas siege movies. Home Alone (1990) and Die Hard (1988)!
Patreon Exclusive Episodes
Every month we release bonus episodes and other content exclusively available to our patrons over on Patreon. We released some ridiculous and, dare we say, fun bonus episodes in December! If you'd like to help support the show consider becoming a supporter for as little as $1/month to access ALL of our bonus episodes!
On this fantastic Pre-Show episode we discuss a bit of everything… Jesse and Randy's recent viewing of Enter the Dragon at the local Alamo Drafthouse, Lori Petty's appeal or lack of depending on which host you ask, Melanie's taste in big-nosed Brits, our idea for a new YouTube trend, Comedy Central's awful Roasts, and more. Yes, more! Told you it was a bit of everything.
Cinevapic is back for an unboxing audio! It's like an unboxing video… but in podcast form. Yay! No one asked for it. Frankly, no one wants it. Yet here it is!
In this brief outtake from our Home Alone / Die Hard Christmas Special, Randy attempts to sidestep into the recent Charlie Brown Thanksgiving controversy. Is Jasper picking up what he's putting down?
---
Author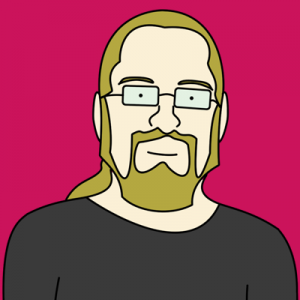 Randal Silvey is a podcast and music producer, freelance audio engineer and anything else that strikes his fancy.  Hear the sweet synthwave tunes he releases as SuperScience, hire him to edit your podcast at PodEdit.com and catch all of his doings at RandalSilvey.com.  What is he reading most of the time?  Anything Batman, anything Swamp Thing, mostly DC titles.